Meet the baddest villain of all time.
Let's see you try the water technique.
The sky is high, the cloud is low. But my water technique is hard to beat.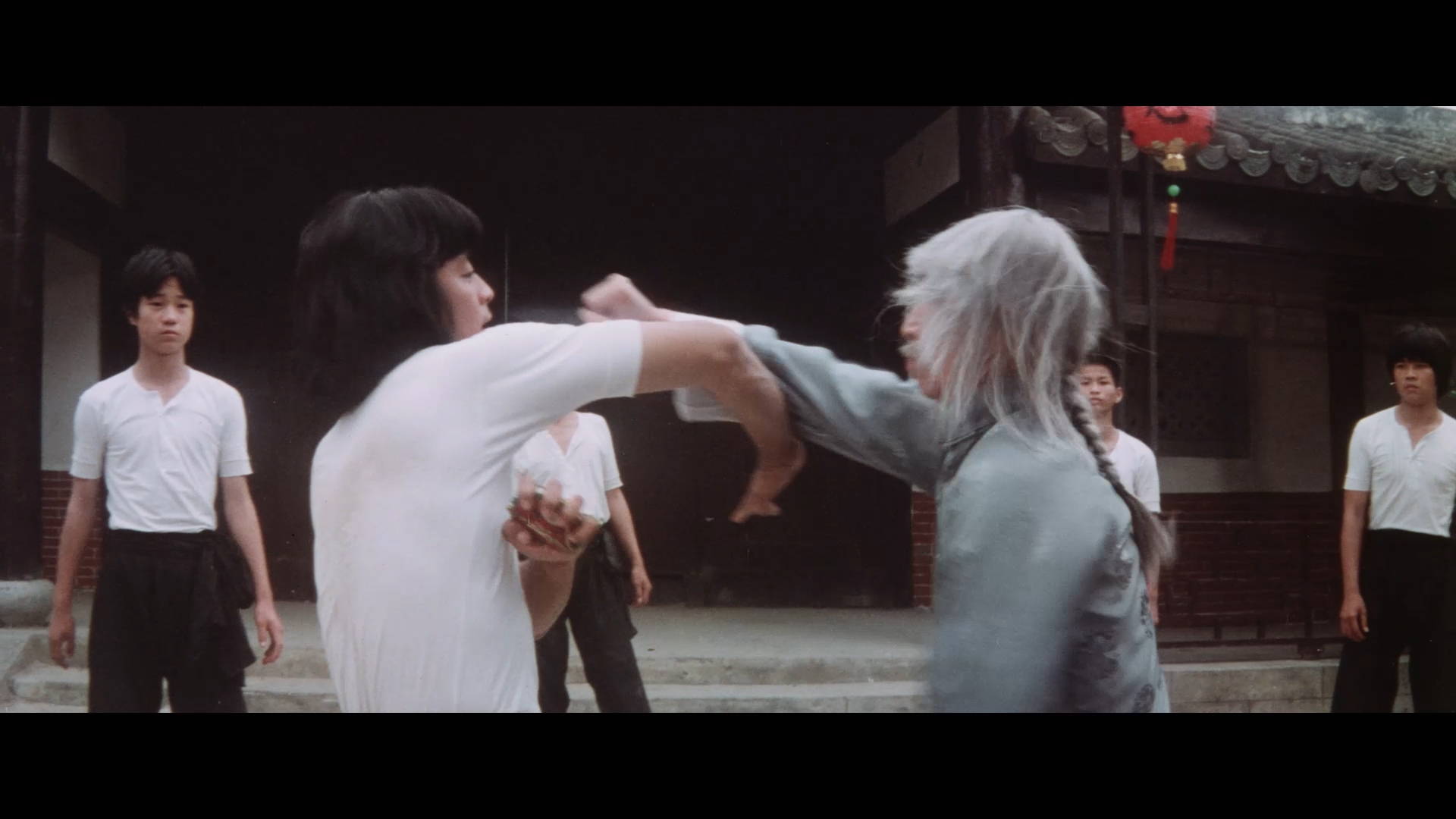 You don't see him coming until he is here. He is pure evil. Master of the Five Elements, he can not be beaten. The ruthless, the lethal, the bad ass. Ghost Face Killer.

"The Mystery of Chessboxing," a 1979 Kung Fu classic directed by Joseph Kuo, debuted a next-level kind of villain: The Ghost Face Killer. For those of you who are Wu-Tang fans, you'll immediately recognize where Ghostface Killah found inspiration for his names. Join us on Friday, June 12th at 9:15pm EDT to watch and discuss "The Mystery Of Chessboxing" with RZA and movie expert Dan Halsted.

In the film, we follow Ah Pao on his journey to avenge his father, who was outmaneuvered and overpowered by the Ghost Face Killer, when Ah Pao was just a young boy. Although Ah Pao wants to become a great Kung Fu master, it is only when he understands the lessons of a wise chessmaster that he is finally able to match his untouchable lifelong foe.
When forming the Wu-Tang Clan, each member took on a unique persona, a role within the crew of rapping fighters from Shaolin. Inspired by "The Mystery of Chessboxing," RZA told Vanity Fair that he thought "who's the guy everyone is going to be scared of based on their lyrical content" and then dubbed the soon to be infamous rapper "Ghostface Killah," and later sampled the film on Ghostface Killah's Ironman album.

The movie was so influential to the group that they titled a song "Da Mystery of
Chessboxing" as an ode to the fearless fighting and powerful lessons of this great film. RZA, an avid chess player, saw the connections between chess and Kung Fu, chess and rapping. All are games of discipline, patience and cunning. As the beginning of the song suggests, "You must think before you move." And the Wu-Tang Clan did just that, every lyric, every rhyme has an intention, a thought.

Both song and movie explore strategy: in chess, in music, in kung fu. When facing your internal or external enemies there's the checkmate moment. What moves do you make when you're backed into a corner? How do you win when you don't have a chance?

Find out all of this and more on Friday night. If you haven't bought your tickets, you can still pick one up.
---
2 comments
---
---