Watch the Instant Martial Arts Classic, 'Furie,' This Friday, July 10th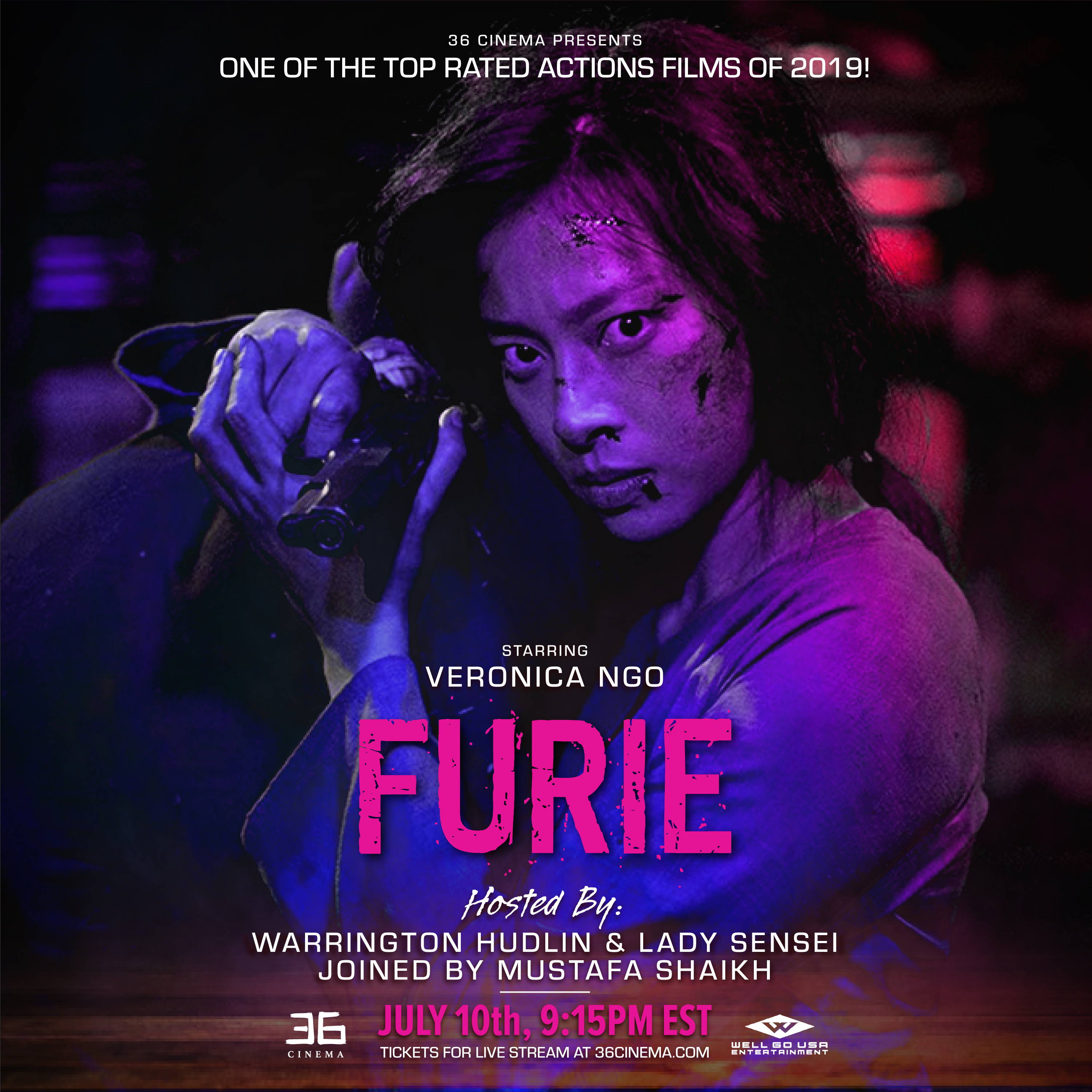 On Friday, July 10, 2020, join us as we screen, Furie (Vietnamese Title: Hai Phượng), one of the 21st century's best martial arts films to date. Directed by Vietnamese-American filmmaker Lê Văn Kiệt, this 98 minute film effortlessly takes the historical prowess of classic martial arts films and places a strong female lead at the center of the story.
Furie follows a mother, Hai Phuong (played by Veronica Ngô who most recently was featured in Spike Lee's Da 5 Bloods), from the humble countryside of Vietnam to the metropolitan heart of Saigon in search for her 10 year old daughter who has been kidnapped by an international cartel of child traffickers.
Born Veronica Ngô Thanh Vân in Vietnam, Ngô has been a triple threat talent for years. Along with frequently modeling, she has also released a critically acclaimed duet album, Vuon Tinh Nhan (Lovers' Garden), with established singer Tuan Hung as well as a debut solo album, The Gioi Tro Choi (Playworld). In addition to modeling and an extensive music career, Veronica Ngô has also featured in movies such as The Last Jedi before her starring role in Furie.
"This film, Furie, is quite risky," says director Lê Văn Kiệt. "It's not an action film where it's just fight, fight, fight and you just don't have any emotions for the character and their journey … There's the emotional journey for the mother … [People] are hungry to see this type of movie and it's like a sense of pride … We made it as much as Vietnamese as possible. But the surprising thing for me is that the reviewers here and the fans here embrace that. It wasn't a turn off for them."
Although admittedly skeptical of international reception, director Lê Văn Kiệt's movie quickly earned rave reviews. In the weeks following its release, Furie became the first Vietnamese film to have a wide release in the United States. It also received 95% on Rotten Tomatoes and garnered awards such as the Vietnamese Golden Kite Award for Best Feature Film, Best Art Design, and more
Join us on Friday, July 10, 2020 at 9:15pm EST for the screening of this enthralling martial arts triumph. You can still pick up your ticket HERE  to watch the movie along with Warrington Hudlin and Lady Sensei.  
---